Once again, I am updating this list of releases. I recently found out that the anthology Dogs of War Vol. 2 will release the end of this month. Here's the cover from FurPlanet's website: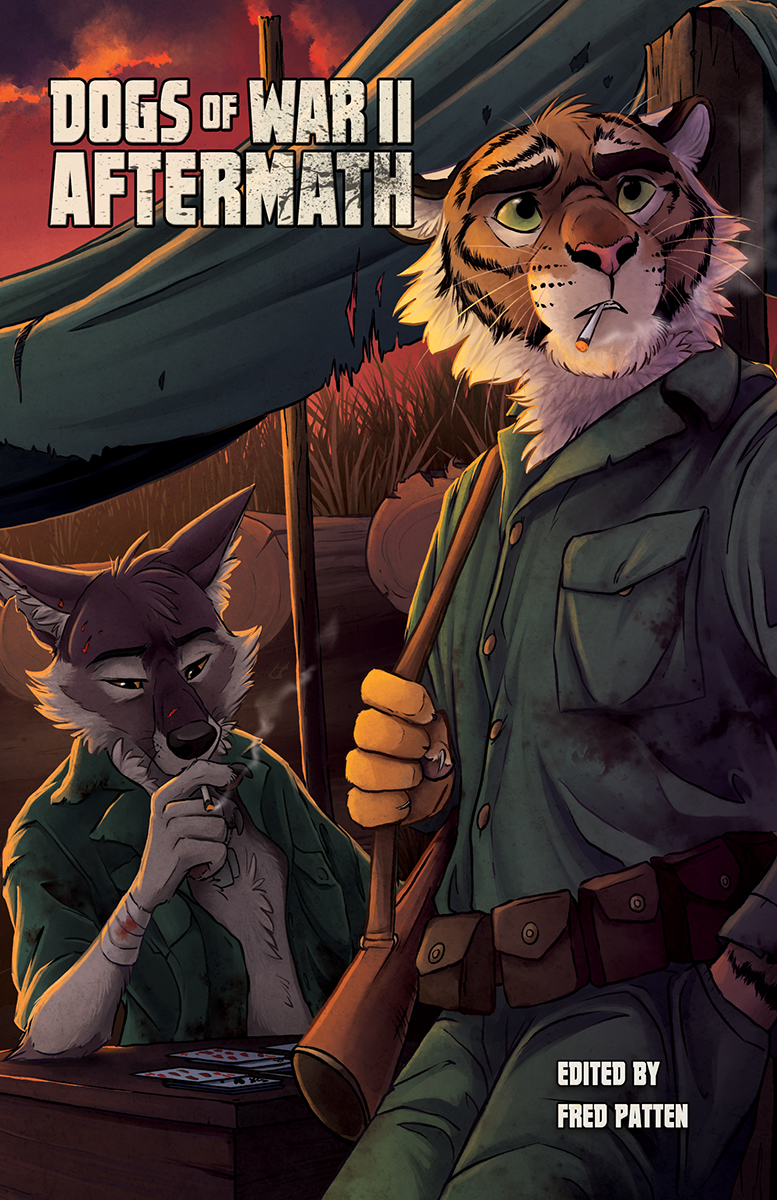 My short story, "My Brother's Shadow" is included in this volume. The story stars Cortraire, a minor character in my Silver Foxes series and is Marviot's brother. Sick of being in his brother's shadow, he has to decide if he will handle the assignment he's been "given" the way he would or the way his brother would. It takes place between the past scenes of Prelude to War.
In my experience, FurPlanet likes to make their anthologies available first during conventions  before making it available to the public on amazon, etc. Apparently, it will be available sometime late Dec. 2017 or Jan. 2018. I think you can make pre-orders now which will ship Dec. 26, 2017 (according to their website).
So here's my updated publishing schedule:
Prince of the Sun, Princess of the Moon releases Feb. 20, 2018
Extinct?, an anthology that contains one of my stories, will release on Nov. 17, 2017.
Dogs of War Vol. 2, another anthology containing my work, will release to the public around January 2018.
Planned re-release of Silver Foxes #1 May 2018.
Planned release of Six Weeks (Silver Foxes #7) late 2018.
I hope you will check my books out.
-*heart* M.R. Anglin